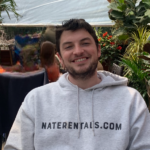 Nate founded Nate Rentals in 2010 while a Freshman at Binghamton University studying Accounting. Despite having no experience in Real Estate, he jumped in head first and acquired a property on Murray Street that he and his friends all moved into. He owes many thanks to those first few years of tenants who suffered through Nate's initial property management abilities which consisted mostly of Clorox wipes and 

duct

 

tape

. Fast forward to today, Nate has a large team of specialized personnel that help provide an amazing overall experience for tenants across hundreds of units, however, Nate is still very involved in all of the day to day operations, so if you happen to ever see him performing a showing or doing maintenance feel free to say hello! In his spare time, Nate loves hanging out with his borderline world famous Pug, working out, and playing tennis and basketball.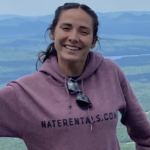 Rachel joined the Nate Rentals team in 2020 after graduating from SUNY Geneseo with a degree in Mathematics. Rachel manages a lot of the behind the scenes office work, but helps wherever she is needed! Everyday is something different – one day she's sitting at her desk paying bills, the next day she's bopping around town giving house tours, and the next day she's running to home depot to buy extra lightbulbs! Her favorite part about working for Nate Rentals is all the fun she gets to have while on the job. Whether it's company lunches at Beer Tree, free ice cream at Scoopy Dooby for tenants, or giving out Nate Rentals merch at UFest, Nate is always trying to make things fun for both his employees and his tenants!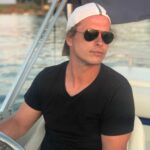 Ben has been with the Nate Rentals team longer than any other employee, he first started working with Nate in 2015, much to the benefit of the tenants – they would no longer have to deal with Nate's signature duct tape fixes (as good as they were). Ben is an electrician by trade, but he is highly skilled in many areas including carpentry, plumbing, and much more! He is the Nate Rentals team's #1 go-to guy for all things maintenance related and is also part owner of some houses. In his free time, Ben thoroughly enjoys antiquing, woodworking, and cross country road trips with his dog!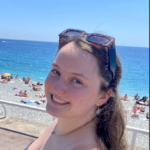 Colleen joined the Nate Rentals team in 2021 as a part-time employee while also working as a Resident Assistant and pursuing a dual degree in Human Development and French Linguistics at Binghamton University. After one semester of seeing firsthand how amazing the Nate Rentals apartments are, and how reliable the entire team is, she decided to move into one of Nate's apartments herself and adopt her adorable cat Mango! Graduating in May 2023, Colleen is thrilled to finally transition into a full-time role with the team. Her favorite parts of the job are taking Pugsley for long walks, showing apartments to potential tenants, and the summer Take a Break Tuesdays with the rest of the team!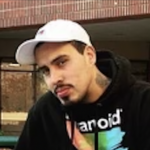 Dario started helping Nate Rentals during the summer of 2022. Dario handles a lot of the paint projects for Nate Rentals, but he is eager to help wherever and whenever he is needed. His strong work ethic and positive attitude have made him a valuable asset to the Nate Rentals Team. In his free time, Dario loves to spend time with his family and visit NYC, where he lived for 4 years before moving to Binghamton.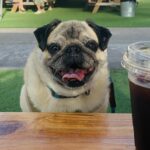 Puglsey joined Nate's life in 2013 when he was just 6 weeks old. Pugsley has lived all over the West Side including houses on St John Ave, Chapin St, and Seminary Ave. He loves the West Side! He also loves going for walks where he can sniff every blade of grass, long naps where he can snore and dream of treats, and belly rubs! His favorite parts of the job are tabling at Ufest, filming advertising content, and hanging out in the office with the Nate Rentals Team.